CONCEPTUALIZING THE PROJECT

OF YOUR DREAM YACHT
We start with conceptualizing the project of your dream yacht according to your tastes, needs and budget. Order management, follow-up, purchase procedures, customs and licencing, commercial registration of the yacht as a documented ship, obtaining Yacht Operating Certificate, preperation and equipment of the yacht for the charter activity are all carried out studiously by JustSail in open communication with you.

Finally, your yacht joins JustSail fleet/ family for charter activity at our Turgutreis D-Marin and Göcek D-Marin bases.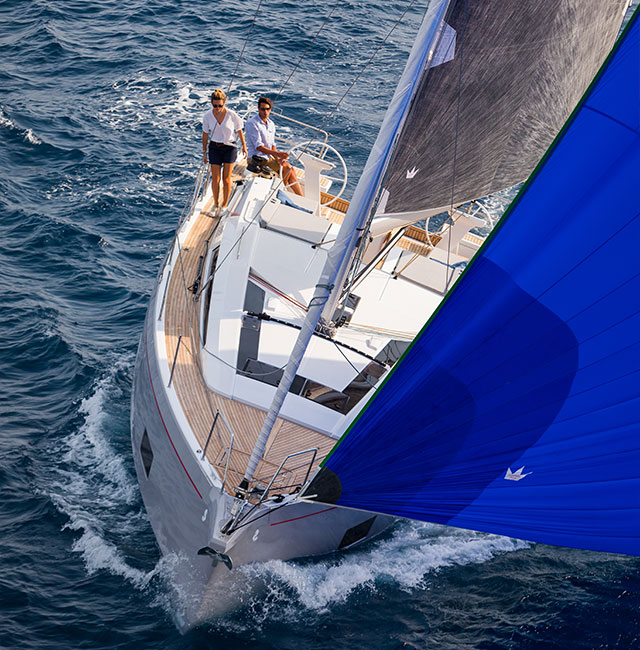 CHARTER ACTIVITY
& MANAGEMENT
Your yacht will be in charter activity in our fleet for 5+2 years under our professional management. JustSail is already registered to the leading agents and online booking platforms of the world. All the marketing, sales, customer relations and operational activities regarding the charter business are managed by JustSail teams.

We spend maximum energy on making use of the best booking opportunities and effective revenue generation for your return on investment in a professional manner.
MAINTAINANCE, REPAIR

& RENEWAL
It's crucial that each yacht will be delivered to the charter customer with full technicality and hassle-free. With the motto of 'your yacht is our yacht', we are dedicated to maintain the best and day-one conditions of your yacht under our management. Periodic technical maintenance, possible service requirements; related processes, methods and costs; selection of materials and spare parts are alternatively offered to the yacht owner and executed in consultation with him/her.

We manage every step of the Yacht Ownership programme transparently and follow and report the revenue-cost items as detailed, documented and accountable. On the revenue side, you can monitor your yacht's booking requests and realized charter earnings in real-time.

Standard costs include -but not limited to-; annual mooring at marina, insurance, periodic maintainance, possible repairs and renovations, equipment modifications and renewal, beaching, overwintering, underwater and surface maintainances etc.
Your yacht is expected to cover mooring, insurance and technical costs with charter revenues. This way, you can use your yacht as hassle-free and without expense. Return on investment is simply actualized by charter revenues. Your yacht will be on charter activity during 32 weeks of the year, between April and November.

We don't necessarily put a limit of your private usage of your yacht within a year. However; we optimize the yearly calendar of the yacht with the yacht owner for maximization of both his/her holiday delight and potential bookings and revenues.
Are you interested in our ownership programme?